C

CENTERVILLE DRAGWAY RESULTS 4-14-2018

Stick SHIFT SHOOTOUT sponsored by Craft Performance Engines

Winner: Tim Taylor, Waveland 95 Mustang 9.58 .070 9.67@71mph $700
Runner UP: Tracy Rogers, Scranton Mustang 6.08 .218 6.01@107mph $700
Semi: Adam Rogers, Scranton 7.86 .-110 8.25@84mph
NEXT RACE: SATURDAY NIGHT APRIL 21ST
OUTLAWS* SMALL TIRE* SMALL TIRE NO POWER ADDER
GATES OPEN 4:30 RUN FROM5PM-11PM
SUNDAY: APRIL 22ND POINTS BRACKET RACE
Sunday Bracket Race April 8th
Super Pro :
Winner: Danny Rader, Russellville 6.03 .027 6.08@112mph
Runner Up: Wayne Trammell, Yellville 5.26 Red 5.31 @129mph
Semi: Nick Curl, Mt. Vernon 6.61 .056 6.60@104mph
Reba Rader, Russellville 5.02 .028 5.10@134mph
Pro No Electronics
Winner: Cody Rogers, Scranton 7.10 .046 7.09@95mph
Runner Up: Eric Foster, Pottsville 7.37 .019 7.36@93mph
Semi: Robbie Moore Conway 7.01 .057 7.06@97mph
Logan Huckabay, Conway 6.82 .001 6.76@99mph
Street E.T.
Winner: Scotty Kruck, Benton 10.28 .063 10.41@100mph
Runner Up: Jaklene Brooks, Sallisaw 11.55 .083 11.53@90mph
Semi: Tim Taylor, Waveland 12.00 .067 12.19@85mph
John Etzkorn, New Blaine 13.20 .077 13.21@75mph
Qtrs: Red Bailey, Magazine 9.75 .142 9.72@93mph
Jim Brooks, Peryville 13.15 .108 13.22@75mph
Jackson Rogers, Scranton 11.01 .079 10.99@85mph
Jr. Dragsters sponsored by Ropers Machine Shop
Ellas first WIN!!!!! CONGRATS TO WHOLE FAMILY
Winner: Ella Shuffield, Little Rock 8.60 .-002 8.63@73mph
Runner Up: Angel Neff, Perryville 8.58 .-040 8.65@74mph
Semi: Jade Dunn, Morrilton 9. .222 9.31@70mph
Dial N For $$ Kenneth Collett Dialed 5.652 Ran 5.866. Next Pts Race $150
Centerville Country Store Winner Chad McMillen
Kids Pix from Wal Mart: Tori Rader Picked Reba"Sugar " Rader and Danny PawPaw Radr as her favorite
Next Points Race Sunday April 22nd
This Saturday April 14th is Saturday Night Test N Tune++++ STICK SHIFT SHOOTOUT
SPONSORED BY CRAFT PERFORMANCE ENGINES
Closed Sunday APRIL 15TH
Stick Shift Shootout Sponsored by Jerry's Machine Shop & Rogers Garage
CONGRATS TO ADAM ROGERS WHO WILL RECEIVE THE STICK SHIFT POINTS JACKET AND ADDITIONAL $125 FROM pTS $$ CHARLES WHITAKER WILL RECEIVE $100 AND ANDY GRAY $75
Winner: Adam Rogers, Scranton Mustang 7.83 .150 7.88@79mph
Match Race between Dragsters:
Thanks David and Ray for your Support!!
Winner: David Secrest Austin FED .075 4.85@131mph
Runner Up: Ray Sullins, Heber Springs .065 4.94@137mph
Open Wheel Record set by John C Jackson 4.3677 E.T.
Thanks MEL & Amie COLLIER FOR YOUR CONTINUED SPONSORSHIP HERE AT THE VILLE!!!!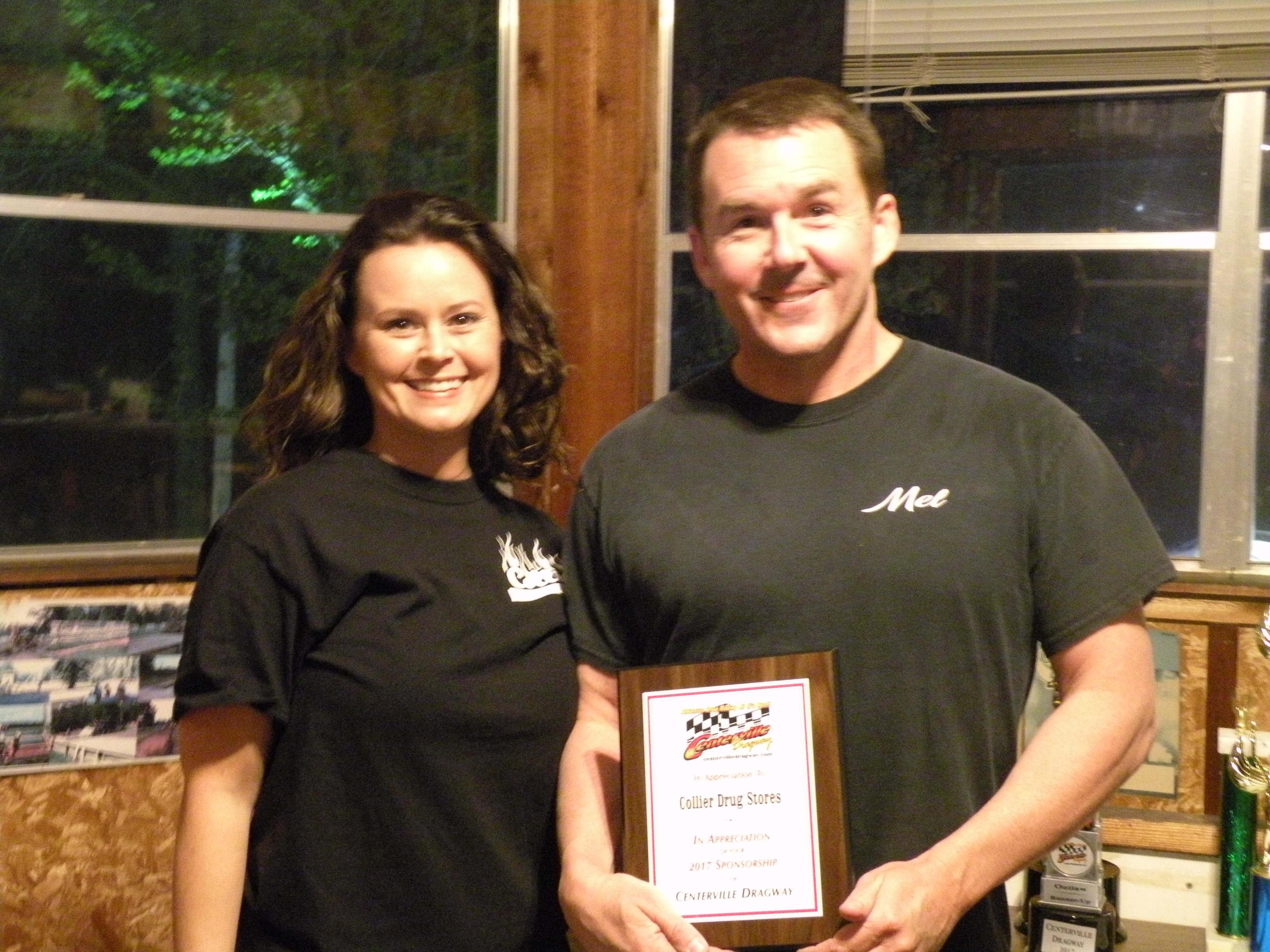 nnual Vi
OUTLAW SHOOTOUT!!
We appreciate Kathy & Larrys Support here @ the Ville
5.01 Larry Boardman, HammerTime .071 4.49@156mph
1.
2. STEVE HAYNES, MAUMELLE RAN 14.40 ON 14.400 .500 LIGHT
So come on up and see if you can be a part of the elite racers at Centerville!!
WE ARE LOCATED 11 MILES SOUTH OF RUSSELLVILLE, ARK. ON HWY 7, THEN 1 MILE ON 154 FOR MORE INFORMATION CALL TRACK 479-576-4001 OR EMAIL AT cvdrag@ymail.com