C
Centerville Dragway Results 3-19-2017
THANKS TO ALL WHO SUPPORTED THE VILLE ON THE 1ST POINTS RACE
OUTSTANDING SHOW!!!!
Super Pro
LOOKS LIKE JOHNS ON A ROLL!!!
Winner : John Tripp, Clarksville 5.90 .010 5.91@116mph $500
Runner UP: Butch Camp, Beebe 4.72 .041 4.76@144mph$500
Semi: Kirk Cunningham, Greenbriar 5.15 .035 5.16@132mph
Qtrs: Kendra Lytch Jacksonville 6.60 .006 6.57@104mph
Mike Schmitz, Harrison 5.14 .009 5.20@131mph
Rashad Blakely, Prescott 5.84 .025 5.83@114mph
Pro No E
Winner: Bobo Marshall, Nashville Ar. 6.55 .001 6.62@99mph $350
Runner UP: Justin Rogers, Scranton 6.37 .108 6.39@106mph $350
Semi: Rashad Blakely, Prescott 5.84 .086 5.81@115mph
Alan Yielding, Cabot 5.38 .090 5.40@124mph
Qtrs: Brian Thompson, Lead Hill 6.50 .012 6.47@109mph
Kenneth Collett, Benton 5.71 .071 5.74@118mph
Ed Gray, Center Ridge 6.14 .-012 6.13@112mph
Street
Winner: Brandon Thornburg, Russellville 13.67 .050 13.78@70mph
Runner Up: Josh Yielding, Cabot 12.41 .104 12.50@82mph
Semi: Connie Norman, Scranton 10.34 .-018 10.346@97mph
Shannon Anderson, 9.91 .-000 9.90@103mph
Qtrs: Darrell Francis, Danville 11.06 .071 11.01@93mph
Joey Gates, Jacksonville 10.39 .168 10.31@98mph
Red Bailey, Magazine 10.28 .-038 10.32@96mph
Jr. Dragsters
sponsored by ROPERS MACHINE SHOP THANKS BOBBY & SUE FOR YOUR SUPPORT!!
Winner: John Uptigrove Dover, 7.61 .145 7.61@83mph
Runner UP: Hollie Cossey, Dover 8.51 .-069 8.50@74mph
Semi: Luke Wewer, Scranton 8.29 .108 8.38@74mph
Qtrs: Ty Kruck Little Rock 7.16 .-018 7.18@88mph
Jade Dunn Conway 9.06 .152 9.10@71mph
Centerville Country Store: Ray Kiefer
Kids Pix N A as his Favorite Race car Driver and received $10 to Wal Mart
Dial N For $$ Mike Wagner Dialed 5.602 Ran 5.693 for $600 Next Pts Race $650!!
Next Race Saturday Night March 25th 5pm-11pm
Sunday March 26th is a Bracket Points Race and we will do Race of Champs 2016 Also!!!!
Centerville Dragway Bracket Lovers
Winner: John Tripp, Clarksville 5.91 .006 5.91@115mph
Runner UP: Keith Williams, Poteau Ok 6.03 .021 6.04@114mph
Semi: Robbie Moore Conway 7.12 .027 7.15@94mph
Craig Gillette St. Joseph Mo 5.32..036 5.31@127mph
Qtrs; Jack Materna 5.91 .019 5.94@114mph
Jeff Brotherton Mena 6.40 .-003 6.41@106mph
Saturday TNT Feb 11th
Quickest E.T. Street Class Brandon Barnhill Sallisaw 07 Dodge Pick Up 9.62@105.36
Quickest E.T. Door Slammer Bobby Shahan Cabot AMX 5.49
Quickest E.T. Open Wheel Lonnie Cunningham Greenbrier
Pro/Super Pro Combo
Winner Cody Rogers & Joe Lawyer Split $$ $1500 ea
Semis: Nick Curl Mo 6.25 .037 6.22@105mph
Wayne Trammell Yellville 5.31 .036 5.32@128mph
Qtrs: Eric Foster, Pottsville 5.96 .-017 5.97@114mph
Gary Hairston 9.94 .070 9.91@71mph
John Norman 6.76 .032 6.78@98mph
Junior Dragsters:
Winner : Blaine Rees Carthage Mo 7.95 .127 7.94@80mph
Runner UP: John Uptigrove Jr. Dover 7.66 .041 7.64@83mph
Vintage Drags
special Thanks to Bear Brantley and the Arkansas Drag Racers & Drag Strips Past & Present for the 2nd annual Vintage Drags @ the Ville
ARKANSAS DRAG RACING HALL OF FAME 2016
Recipients were JOE RALPH THOMPSON* S E BUCHANAN* JACK MULLINS*DENNIS OLIVER &
BILL "MAVERICK" GOLDEN !!!
Thanks to Allen Bridges for Bringing the Nostalgia Dragsters
and JAMES HARDMAN FOR BRINGING THE FUNNY CAR ORIGINALLY DRIVEN BY BOB PICKETT
Wal Mart Kids Pix Kaleb Smith Alma picked Jimmy Ray
Our Lil Reesecup managed to squeeze iN Pic!!
Super Pro/ Pro Combo 1/8th Mile
Winner: Shawn Silvey, Booneville
Stick Shift sponsored by Rogers Garage & Stafford Machine

Winner: Larry Tarr, Mo. Pontiac 5.77 .045
24th Annual Street Legal State Championships
Congrats to Outstanding Street Legal Car Earl Free Mackey Award!
SWEET!!
AArkansas Fastest Street Cars  Success thanks to Rick Johnson & Chris Helms!!!


	rs* Tim Taylor* Jeff Bowman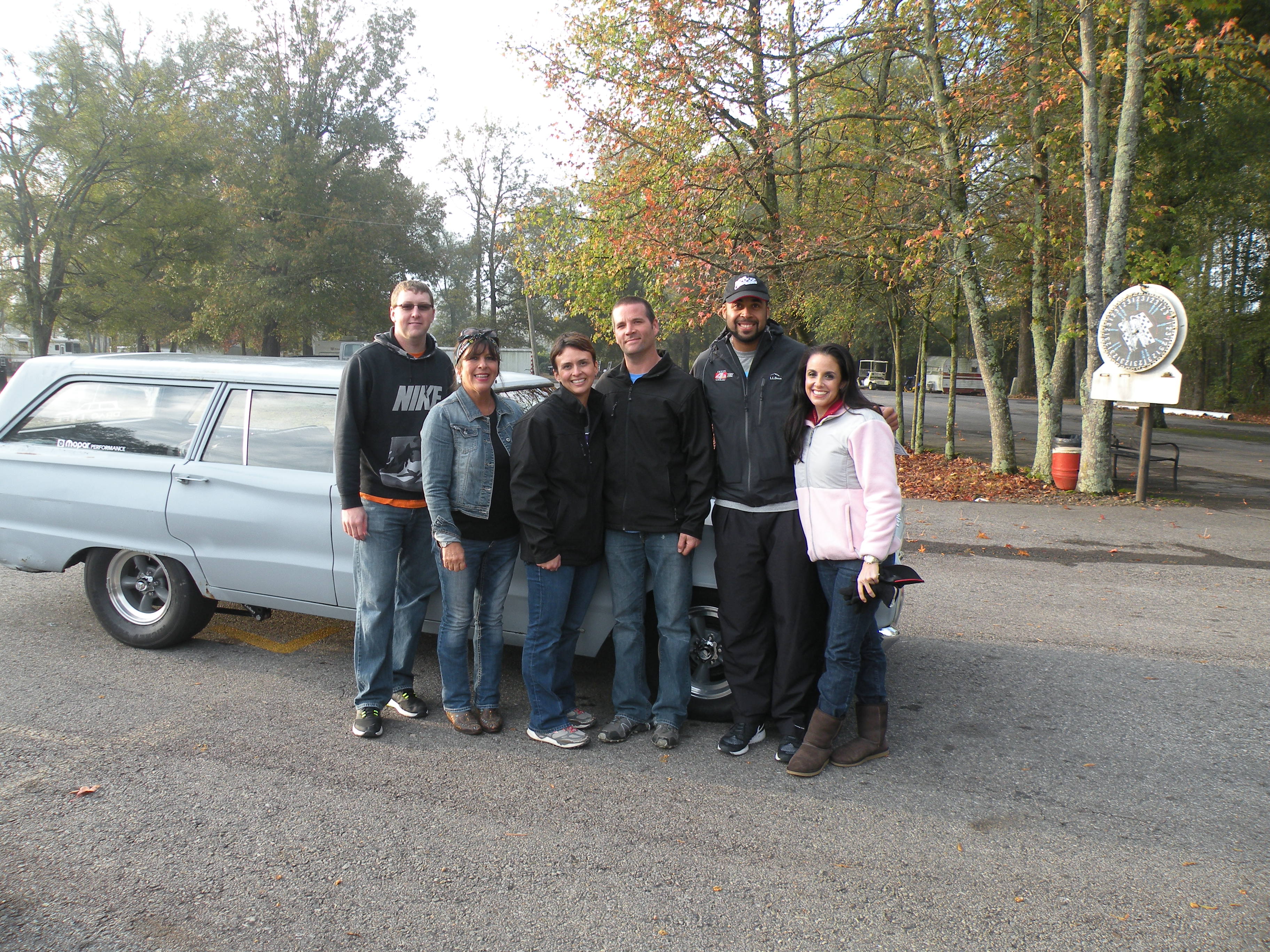 Thanks D J and Kerra & Justin for your Dare @ the Ville
Thanks Eric & Sunny for waking up soooo early and loaning your drag wagon!!!
Brian Thompson, Lead Hill
Bryan Baileys at www.flickr.com/photos/bbailey60
JAMES KIDDY WAS THE MACKEY MEMORIAL WINNER!!
OUTSTANDING STREET LEGAL CAR
t annual Vi
OUTLAW SHOOTOUT!!
We appreciate Kathy & Larrys Support here @ the Ville
5.01 Larry Boardman, HammerTime .071 4.49@156mph
1.
2. STEVE HAYNES, MAUMELLE RAN 14.40 ON 14.400 .500 LIGHT
So come on up and see if you can be a part of the elite racers at Centerville!!
WE ARE LOCATED 11 MILES SOUTH OF RUSSELLVILLE, ARK. ON HWY 7, THEN 1 MILE ON 154 FOR MORE INFORMATION CALL TRACK 479-576-4001 OR EMAIL AT cvdrag@ymail.com