Saturday TNT Feb 11th
Quickest E.T. Street Class Brandon Barnhill Sallisaw 07 Dodge Pick Up 9.62@105.36
Quickest E.T. Door Slammer Bobby Shahan Cabot AMX 5.49
Quickest E.T. Open Wheel Lonnie Cunningham Greenbrier
Pro/Super Pro Combo
Winner Cody Rogers & Joe Lawyer Split $$ $1500 ea
Semis: Nick Curl Mo 6.25 .037 6.22@105mph
Wayne Trammell Yellville 5.31 .036 5.32@128mph
Qtrs: Eric Foster, Pottsville 5.96 .-017 5.97@114mph
Gary Hairston 9.94 .070 9.91@71mph
John Norman 6.76 .032 6.78@98mph
Junior Dragsters:
Winner : Blaine Rees Carthage Mo 7.95 .127 7.94@80mph
Runner UP: John Uptigrove Jr. Dover 7.66 .041 7.64@83mph
Vintage Drags
special Thanks to Bear Brantley and the Arkansas Drag Racers & Drag Strips Past & Present for the 2nd annual Vintage Drags @ the Ville
ARKANSAS DRAG RACING HALL OF FAME 2016
Recipients were JOE RALPH THOMPSON* S E BUCHANAN* JACK MULLINS*DENNIS OLIVER &
BILL "MAVERICK" GOLDEN !!!
Thanks to Allen Bridges for Bringing the Nostalgia Dragsters
and JAMES HARDMAN FOR BRINGING THE FUNNY CAR ORIGINALLY DRIVEN BY BOB PICKETT
Winner: John Norman Scranton
Runner UP: Ray Kiefer Paris Broke
Semi: Kenneth Collett Benton 5.70 .-003 5.78@108mph
David Secrest Austin 5.00 .127 5.19@146mph
Old Timers Street Car
Winner: Jack Kotlarz Maumelle 8.00 1.35 8.42@83mph
Runner UP: Mike Laneer Clarksville 8.83 5.90 8.81@80mph
Gamblers Run:
Winner Tracy Rogers Scranton 6.03 .084 6.03@113mph
Runner UP: Brandon Sanford Bradford 9.20 .-006 9.41@65mph
Match Race
Winner: Jimmy Havens Greenbriar 1950 Ford Tudor Sedan .278 16.78@59mph
Runner Up: Ron Queensberry 55 Crown Victora .875 16.51@63mph
Centerville Dragway Results 11-12-2016
Super Pro
Winner : Kevin Black, Benton 5.59 2.38 5.66@113mph
Runner UP: Aaron Reese 7.15 .079 7.14@95mph
Semi: Lonnie Cunningham, Greenbriar 4.81 .076 4.81@142mph
Qtrs: Ken Zellar, Smithville Mo 6.82 .021 12.32 Let Off
DeWayne Hooker Batesville 5.14 .097 5.14@132mph
Tyler Whitehead, Jonesboro 5.30 .030 5.40@131mph
Pro No E
Winner: Adam Wewer, Scranton 7.92 .030 7.92@85mph
Runner UP: John Geels, Scranton 7.00 .089 7.03@95mph
Semi: Eric Foster, Pottsville 5.90 .075 5.92@115mph
Jerry Stafford, Magazine 7.09 .120 7.15@97mph
Street
Winner: Kevin George, Benton 10.25 .122 10.33@97mph
Runner Up: Connie Norman, Scranton 10.25 .149 10.24@98mph
Semi: Joey Holcomb, Hector 10.12.-008 10.73@95mph
Mike Lanner, Clarksville 11.84 .167 11.88@86mph
Qtrs: Ray Kiefer* Jack Lineberry*Jackson Rogers*Candy ETzkorn
Jr. Dragsters
Winner: Jett Dunn, Morrilton 10.11 .073 10.15@63mph
Runner UP: Jade Dunn Morrilton 9.20 .-046 9.18@71mph
Semi: Ty Kruck, Benton 7.27 .154 7.37@87mph
Qtrs: Liam Shuffield Hollie Cossey
Team Race Winners: Odd Squad 13 Pts
Connie Norman* Candy Etzkorn*Steve Ritchie* Hollie Cossey* Alan Yielding* DAve Hellerich Jr
Others Jerrys Kids 9 Sunny Ds 11 Jackson 5 + 1 7 Pams Kids 7
Centerville Country Store: Red Bailey
Kids Pix Ty Kruck picked Chevy Kruck as his Favorite Race car Driver and received $10 to Wal Mart
Centerville Dragway Results 11-6-2016
Winner: Lonnie Grim Benton 4.63 .013 4.64@149mph $2500 Split
Runner UP: Wayne Trammell, Yellville 4.86 .021 4.84@141mph $2000
Semi: Darren Spears, Benton 4.59 .031 4.60@146mph
Greg Brotherton, Mena 5.84 .025 5.81@118mph
Qtrs: Jeremy Mount, Morrilton 6.14 .048 6.149@114mph
DeWayne Hooker, Batesville 5.15 .032 5.16@132mph
Mike Morehead Benton 6.14 .019 6.15
Keith Hall, Cave Springs 6.25 .007 6.27@107mph
9-16 Adam Rogers* John Herring* Nick Curl* Corey Coffee* Jeff Brotherton
Pro No E sponsored by United Rentals
Winner: Keith Hall, Cave Springs 6.27 .003 6.31@102mph
Runner UP: Gordan Laster, Muskogee Ok 7.23 .053 7.24@95mph
Semi: Matt Lane, Dardanelle 6.77 .069 6.78@99mph
Qtrs: Todd Hellerich, Greenbriar 5.79 .-006 6.65@77mph
Shane Ritchie, Mena 6.25 .012 6.28@109mph
John Geels, Scranton 7.06 .032 7.04@93mph
9-16: Harlin Gilpin* Joy Jones* Cody Rogers* Jack Matern* Nick Curl
Street E.T. Sponsored by Centerville Country Store
Winner Jackson Rogers, Scranton 14.59 .072 14.61@68mph
Runner UP; Joey Holcomb Hector 10.60 .131 10.62@95mph
Semi : Bob Wewer, Scranton 10.25 .057 10.25@94mph
Qtrs: Ray Kiefer, Paris 11.58 .112 11.55@87mph
Gary Hairston Little Rock 9.89 .085 9.86@107mph
9-16 Shannon Anderson* Joe Linker* Don Holcomb* Jack Lineberry
Jr. Dragsters sponsored by Ropers Machine shop & Sam Lackey
Winner: Kristy Geels, Scranton 8.96 .058 8.98@71mph
Runner UP: Emma Gannaway Morrilton 7.60 .150 7.59@84mph
Semi: Ty Kruck, Little Rock 7.32 .-009 7.41@87mph
Angel Neff, Perryville 9.22 .110 9.34@68mph
Wal Mart Kids Pix Kaleb Smith Alma picked Jimmy Ray
Our Lil Reesecup managed to squeeze iN Pic!!
Ty Davis won Best Dessert Yummy Peach Cobbler
Super Pro/ Pro Combo 1/8th Mile
Winner: Shawn Silvey, Booneville 7.25 .038 7.23@96mph $1000
Runner UP: Ken Dillard, Charleston 4.90 .029 4.84@140mph $1000
Semi: Nick Curl Mt. Vernon Mo 6.52 .037 6.57@105mph
Qtrs: Jimmy Ray Van Buren .-005 5.99 6.16 98mph
Joe Lawyer, 5.15 .042 5.15@128mph
9-16 Jack Lineberry, Sallisaw, Ok 9.59 .-017 9.59@74mph
Danny Needham, Clarksville 5.86 .097 6.98@71mph
Aaron Reese, Morrilton 7.18 .-006 7.66@70mph
Chris Whitmore, Jacksonville 6.03 .-014 6.06@110mph
Street E.T. Sponsored by Centerville Country Store
Winner: Harry Barker, Ok 11.13 .047 11.25@79mph
Runner UP: Jeff Bowman, Sheridan 10.95 .223 10.93@85mph
Semi: Darrell Francis, Danville 11.00 .001 10.97@86mph
Gary Hairston, Little Rock 9.75 .099 9.86@108mph
Qtrs: Bernie Akles Sapulpa 10.73 .058 10.75@92mph
Jack LIneberry, Sallisaw Ok 12.19 .038 12.14@82mph
Bob Wewer, Scranton 10.29 .-093 14.63@50mph
Jr. Dragsters sponsored by Ropers Machine Shop* Paul & Cheryl McCullough* Sam Lackey
Winner: Angel Neff, Perryville 9.23 .168 9.27@67mph
Runner UP: John Uptigrove Jr. Dover 8.15 .13 8.27@78mph

Semi: Luke Wewer, Scranton 8.18 .-010 8.23@76mph

Qtrs: Emma Lacky * Emma Gannaway* Kristy Geels

Stick Shift sponsored by Rogers Garage & Stafford Machine

Winner: Larry Tarr, Mo. Pontiac 5.77 .045
Runner UP Tony Rogers, Scranton 5.97 .-073 6.07@103mph
Semi: Tracy Rogers, Scranton 5.99 .131 5.99@112mph
24th Annual Street Legal State Championships
Congrats to Outstanding Street Legal Car Earl Free Mackey Award!
SWEET!!
OUTLAWS:
Winner: Mike Browning, Little Rock Willys 4.42@166mph $2000
Runner Up: Brad Meadors Broke On the Line
Semi: Mark Tate, Greenwood Camaro .106 Let Off
Harry Crane Broke
SMALL TIRE: Randy Westmoreland set E.T. Record 4.7699!!!!
Winner: Clay Selig, Stuttgart ,Mustang .051 4.79 @157mph
Runner Up:Joe Lee Manning, Knoxville Mustang.010 4.86@145mph
Semi: Donnie Davidson, Hunt P/Up .111 5.15@137mph
Jeff Spears, Van Buren Mustang .015 5.11@143mph
Qtrs: Lester Miller, Wynne .033 5.24@133mph
Matt Urich, Dardanelle Fairmont .071 5.16@137mph
Joe Mumma, Sallisaw Firebird Wheel Stand Let off
Small Tire 2nd Chance:
Winner: Mike Russell Van Buren Camaro .143 5.25@136mph
Runner Up: Earl Free, Vilonia .151 6.04@110mph
Semi: Alex Charity, Alma .332 5.15@137mph
Derrick Kelly Lowell
5.50 Index:
Winner: Bill Dowdy, Pine Bluff, 92 Daytona 5.50 .046 5.51@124mph
Runner Up: Brad Meadors, Hackett Cavalier 5.50 .040 5.85@118mph
Semi: Gary Gray, Dardanelle 69 Camaro 5.50 .024 5.47@120mph
6.00 Index:
Winner Steve Dunne Arkadelphia EXP .-009 6.07@113mph
Runner UP: Kevin Black, Cabot 69 Camaro 6.00 .-012 6.02@111mph
Semi: Audie Dupont, Dover %5 BelAir 6.00 .000-------
Qtrs: Mike Springer,Waldron 67 Chevelle Red
Richard Rose, Heber Springs 63 Chevy ii 6.00 .033 6.01@112mph
Charlie Porter, Mineral Springs 6.00 .016 5.99@110mph
7.00 Index:
Winner Kenneth Harvey Dodge Dart 7.00 .043 7.02@98mph
Runner Up: Kevin Schneider Havanna 7.00 .-002 6.97@98mph
Semi: Matt Lane, Malibu 7.00.034 6.98@96mph
Ken French Rison GMc 7.00 .038 7.01@77mph
Qtrs: Cody Rogers, Scranton Mustang7.00 .046 7.02@94mph
Randy Staggs Russellville 7.00 .049 7.02@107mph
Brent Roper, Greenwood Firebird 7.00 .045 7.02@96mph
8.00 Index:
Winner: Ken French Rison 8.00 .075 7.00@97mph
Runner UP: Bob Keller Pine Bluff--------
Semi: Gary White Arkadelphia 8.00 .087 7.90@85mph
Qtrs: Buddy Hill Stuttgart Mustang 8.00 .186 8.18@70mph
Joey Holcomb Hector Mustang .102 7.94@97mph
9.50 Index
Winner: Alan Miller, Cabot Chevelle 9.50 .315 9.60 @96mph
Runner UP John Hearne Morrilton 9.50 .416 9.43@106mph
Semi: Ronnie Spires Morrilton 9.50 .352 9.38@100mph
10.50 Index:
Winner: Bobby Wewer, Scranton Mustang 10.50 .199 10.52@82mph
Runner UP: Nick Tourone Russellville Maverick 10.50 .354 10.55@97mph
Semi: Rodney Wade Centerville Mustang 10.50 .105 10.57@78mph
John Norman, Scranton 10.50 .-002 10.59@96mph
11.50 Index:
Winner Jeff Bowman, Sheridan Alpha A Mega 11.50 .272 11.48@85mph
Runner UP: Dakota Ellis, Russellville VW 11.50 .-236 11.81@93mph
Semi: William Mitchell, Danville Lightning 11.50 .289 11.77@73mph
Cash Tomlinson, Sherrwood Silverado 11.50 .420 11.47@84mph
Mod Stock:
Winner : Chad Brooks, Van Buren S 10 .336 6.87@88mph
Runner UP: Anthony McElroy , Atkins 76 Camaro .472 7.43@96mph
Semi: Kris Jones, Subiaco Izuzu 6.89@97mph
Mod Stock 2nd Chance:
Winner: Buddy Hill, Stuttgart.0807.41@91mph
Runner UP: Matt Urich Dardanelle Luv .-032
EFI Sponsored by Straight Line Transmission:
Winner Richard Carpenter, Sherwood Fire Bird .126 7.13@142mph
Runner UP: Larry Adams, Cabot Camaro .142 7.45@136mph
Semi: Louis Canto Clarksville Camaro
James Kiddy, Cabot Monte 8.71@84mph
Real Street EFI
Winner :Kline Van Buren .427 9.84@112mph
Runner UP: Greg Downs, Magazine .430 10.64@105mph
Big Truck Radial: Record Set Darren Lewis 7.61@130.55
Winner ANthony McElroy Atkins .049 7.29@137mph
Runner UP: Darren Lewis, Pottsville. 162 8.25@128mph
Street Radial Small Truck Radial 7.294@138.42 Record
Winner: Jim Welsh, Russellville .049 7.29@137mph
Runner Up Drew Barnett, Cabot .031 7.61@
Semi: James Kiddy Broke
Lester Miller Wynn .013 7.85@127mph
Street Import sponsored by Ugly Car Racing
Record Mark Travis 101.26 MPH
Winner: Mark Travis Little Rock Civic .131 10.70@99mph
Runner Up:
Semi: James Teague Batesville .189 10.65@99mph
Modified Import
Record Shea Perkins 124.10 MPH
Winner: Shea Perkins Cabot
Runner UP: Jose Castro Conway
Semi: Ernesto Castro .140 11.49@88mph
Super Import:
Winner Brandon Jackson Dallas Tx Integra .327 7.49@155mph
Runner Up Kenny Elrod L R .132 8.67@119mph
Semi: Ozel Jayme LR Integra .224 16.97@96mph
Ray Kiefer, Paris & Jasper Transmissions sponsor the Bounty in all of our Bracket C
lasses
AArkansas Fastest Street Cars  Success thanks to Rick Johnson & Chris Helms!!!



	
Runner UP:#14 6.44 Jamin Scott, Mansfield baby Blue Mustang .089 5.27@137mph
Team Ugly Car Racing Beth & Henry Limgo

You can See /Why All the Racers Love this Lady!! And we do Too!!
Street Radial: Jim Welsh Sets New E.T. Record 7.3246
rs* Tim Taylor* Jeff Bowman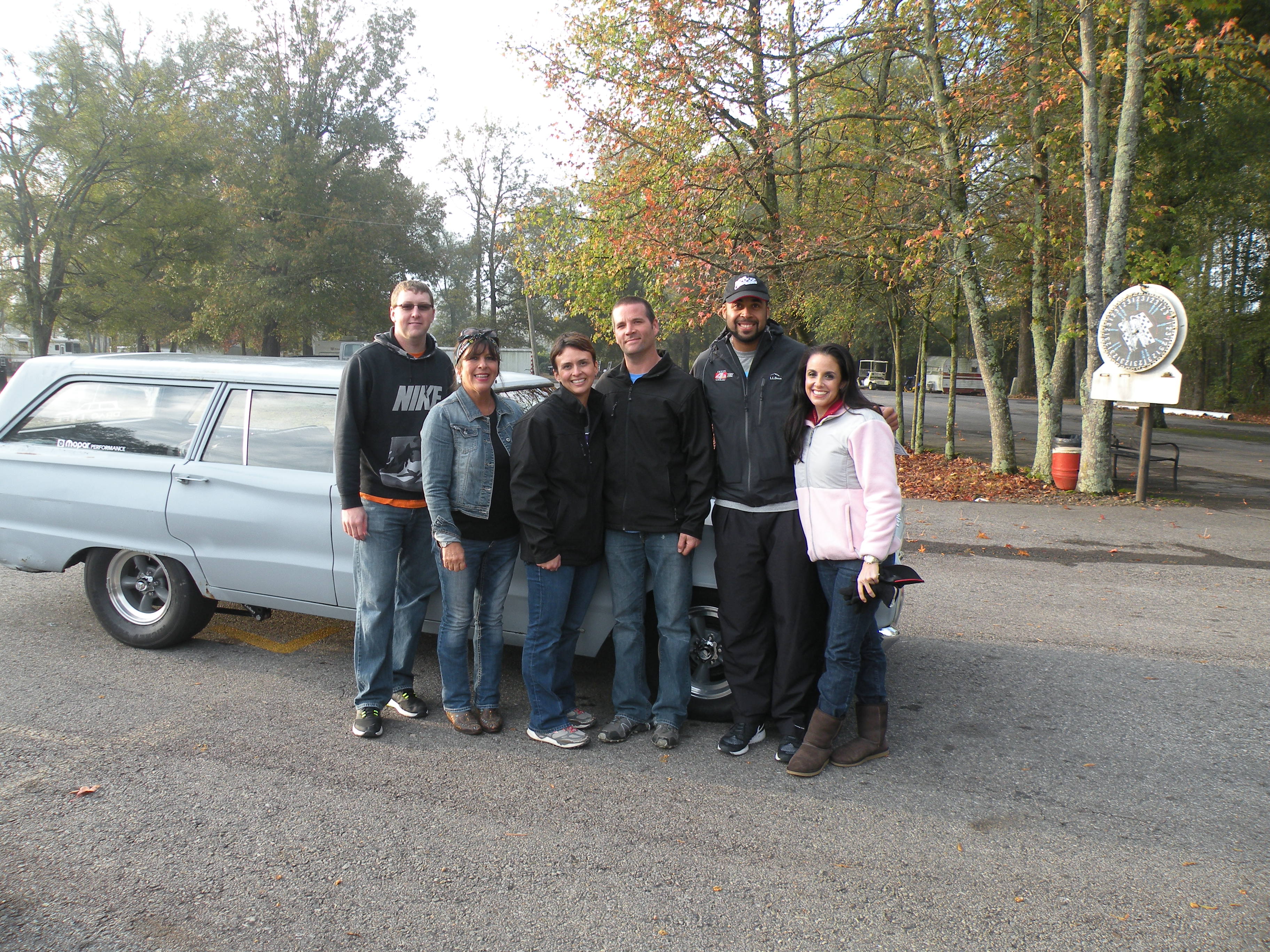 Thanks D J and Kerra & Justin for your Dare @ the Ville
Thanks Eric & Sunny for waking up soooo early and loaning your drag wagon!!!
Brian Thompson, Lead Hill
ARKANSAS FASTEST STREET CARS COMING BACK AND RACING FOR POINTS AND JACKET!! Special thanks to Chris Helms & Rick Johnson
Bryan Baileys at www.flickr.com/photos/bbailey60
JAMES KIDDY WAS THE MACKEY MEMORIAL WINNER!!
OUTSTANDING STREET LEGAL CAR
t annual Vi
OUTLAW SHOOTOUT!!
We appreciate Kathy & Larrys Support here @ the Ville
Winner:#1 5.01 Larry Boardman, HammerTime .071 4.49@156mph
1.
2. STEVE HAYNES, MAUMELLE RAN 14.40 ON 14.400 .500 LIGHT
So come on up and see if you can be a part of the elite racers at Centerville!!
WE ARE LOCATED 11 MILES SOUTH OF RUSSELLVILLE, ARK. ON HWY 7, THEN 1 MILE ON 154 FOR MORE INFORMATION CALL TRACK 479-576-4001 OR EMAIL AT cvdrag@ymail.com
below the Famous Centerville Dragway 10 mile Drive!! Thanks again Racers & Fans for your continued Support!