KIDS PIX EVERY POINTS RACE GET YOUR KIDS PIX TICKET AND RECEIVE YOUR PICTURE MADE WITH YOUR FAVORITE RACE CAR & DRIVER AND $10 GIFT CARD TO WAL MART!! 12 & UNDER sponsored by Wal Mart ***
Chris Levi & Preston Helms
Centerville Dragway YOU TUBE
http://www.youtube.com/watch?v=AJ4y1GyzG7o
ALL OF YOUR PHOTOS SEE SHAWN & CINDY COVEY
http://www.shotimeproductions.com
CONCRETE WALL PROJECT THANKS TO ALL WHO HELPED OUT!!
Special thanks to all the guys & gals who came out to help us move the Concrete walls and put into place!!! ESPECIALLY TIM "TOOLMAN" TAYLOR KEVIN "OIL FIELD TRASH TRUCK" RANDY POWELL
DANNY RADER* DARRELL FRANCIS*TERRY NEFF* PAUL MCCULLOUGH* JOEY KOCH* DANNY NEEDHAM* AARON QUEEN * ERIC FOSTER* LARRY COSSEY* CALEB EMBERSON* KENNETH COLLETT* TERRY HARRISON* TOMMY WYATT"NITRO BANDIT" & BRYON WYATT* JIMMY BROOKS* TRACY ROGERS* REX ZUCK*BLAKE JAMES* JENNIFER BOWMAN*CANDY& JOHN ETZKORN & OF COURSE MY MOM ESSIE!! THERE WAS SO MANY FOLKS WHO TURNED OUT AND WE REALLY APPRECIATE ALL OF YOU FOR YOUR LOVE FOR THE SPORT AND YOUR HELP!
PATTY & WAYNE @ THE VILLE
'
YOU ARE WHAT MAKES THE VILLE WHAT IT IS!!
HEADING UP THE GROUP KEVIN 'OILFIELD TRASH TRUCK" SCHNEIDER AND TIM" TOOLMAN" TAYLOR
PAUL MCCULLOUGH AND OUR DOG MAX
STREET LEGAL NIGHTS ARE ALRIGHT AT CENTERVILLE START 1ST WEEKEND APRIL!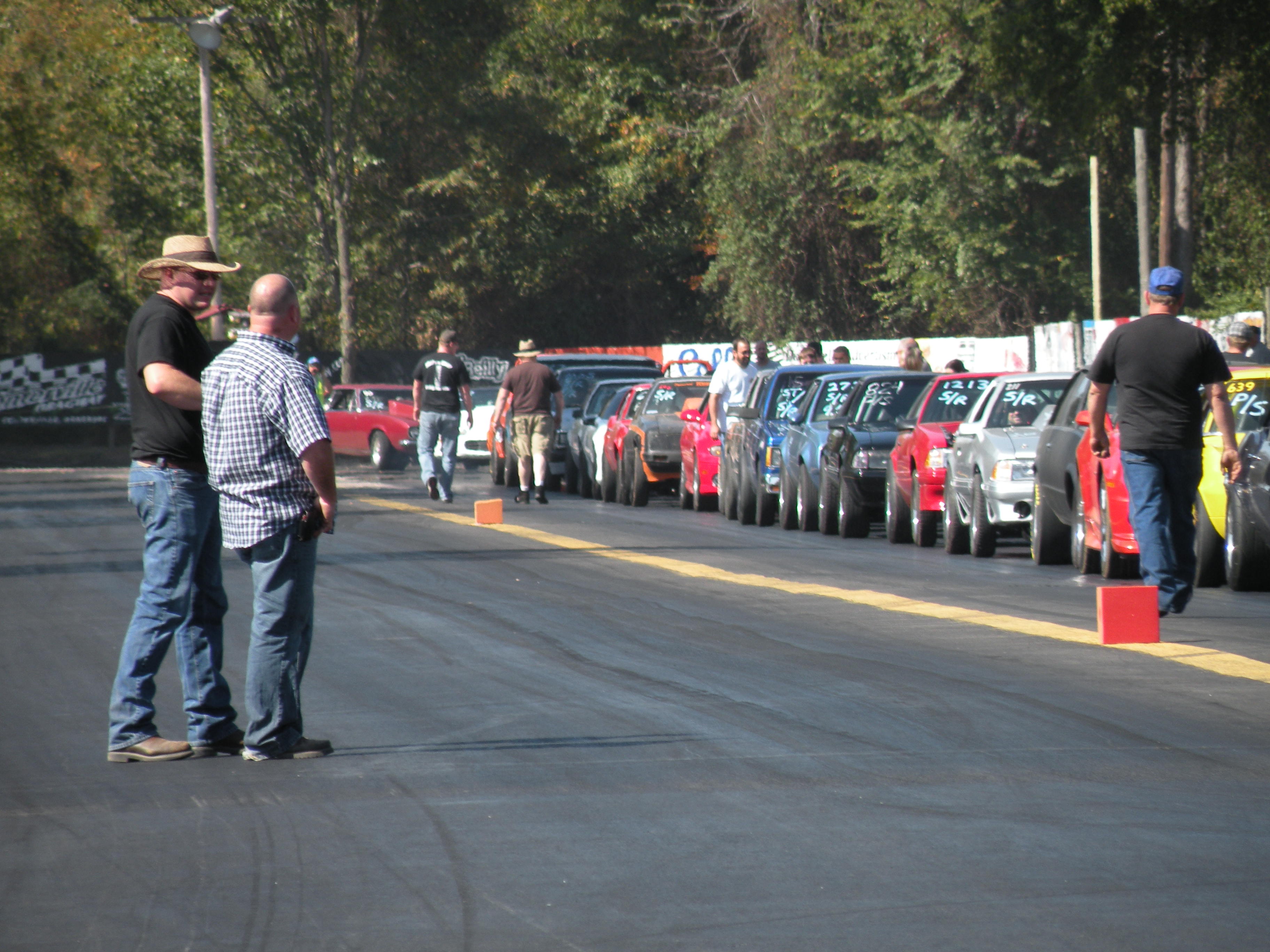 Lining up for the 10 mile drive STREET LEGAL STATE CHAMPIONSHIP RACE ALWAYS IN OCTOBER ! PHOTO BY BRIAN BAILEY
2014 Lane Sponsors at Centerville Dragway
Pentastar Madness CLUB ALWAYS 1ST WEEKEND IN JUNE
YOU DON'T WANT TO MISS THE SHOW * SHINE & DRAGS!!
SPONSORED BY HAGANS DODGE IN MORRILTON
AS SEEN ON TV THE SHOW "PIPES" WAS FILMED HERE
AT CENTERVILLE ESPN II

Vance Thornburg during Wheel Stand Competition
COP CARS AT THE VILLE
OFFICER BILL BRYANT FROM TULSA, OK
SAM & DIXIE IVES FROM OKLAHOMA
IF YOU GUYS AND GALS WEREN'T HERE YOU MISSED A HECK OF A SHOW
PHOTOS OF CHEVY REBELLION TAKEN BY RAY KIEFER!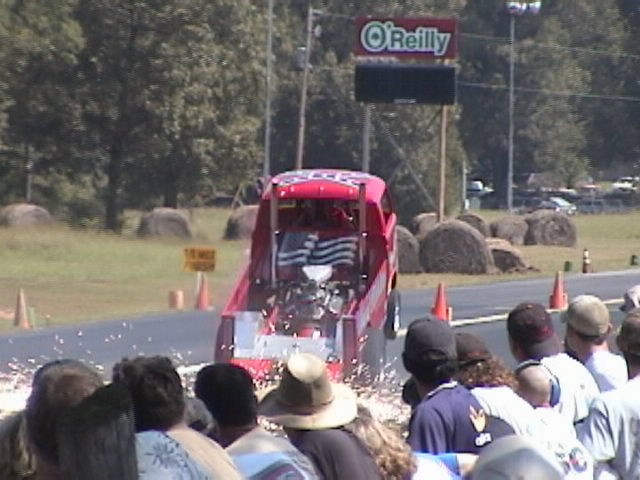 "RICHARD HUTCHINS" "CHEVY REBELLION" An American Legend
1973 Volkswagon Pickup 427 cubic inch Fuel Burning Supercharged Chevrolet Engine
Richard went 8.25@127 Sunday and 8.12 @117 Sat. on 2 wheels all the way to the 1000'
Thanks Richard for the Good Times!! The Crowd loved you!
KIDS PIX: Court Ussery Picked Eric Foster( Uncle E) as his
favorite DRIVER & RECEIVED $10 Gift Certificate FROM WAL MART OF DARDANELLE!
JR DRAGSTERS AT CENTERVILLE DRAGWAY
AGES 8- 16 PLEASE CALL FOR INFO ON THE JUNIOR CLASS
RULES AND REGULATIONS! THIS IS A BEGINNER CLASS FOR CHILDREN TO LEARN ABOUT THE SPORT AND HOPEFULLY MOVE UP IN THE BIGGER BRACKETS ONCE THEY HAVE MASTERED THE SKILL OF DRIVING!
IF YOU DON'T HAVE ONE YOU CAN RENT ME FOR A BRACKET SUNDAY!! $50 FOR ALL DAY INCLUDES FUEL AND ENTRY!!
PAYTON MULLEN
KYLE CUNNINGHAM
JACKSON ROGERS
WITH CODY ROGERS E.T. BIKE RACER
HANGING OUT AT THE VILLE LES HIGGINS AND FAMILY
THE COVEY RACING TEAM
SHE LIKES CHEVY'S CANDY ETZKORN HUSBAND JOHN LIKES FORDS!!
OPPOSITES ATTRACT !! THANKS CANDY FOR KEEPING THE VILLE ALL FLOWERED UP!!
THIS CAR HAS HAD LOTS OF DRIVERS THIS YEAR IT'S
JEREMY MOUNT BUT ONLY ONE
CREW CHIEF "TIM GIVENS "THE BUD CAR!!