CENTERVILLE DRAGWAY 2016 SCHEDULE
ARKANSAS'S DRAG RACING AT IT'S BEST!!
2016 LANE SPONSORS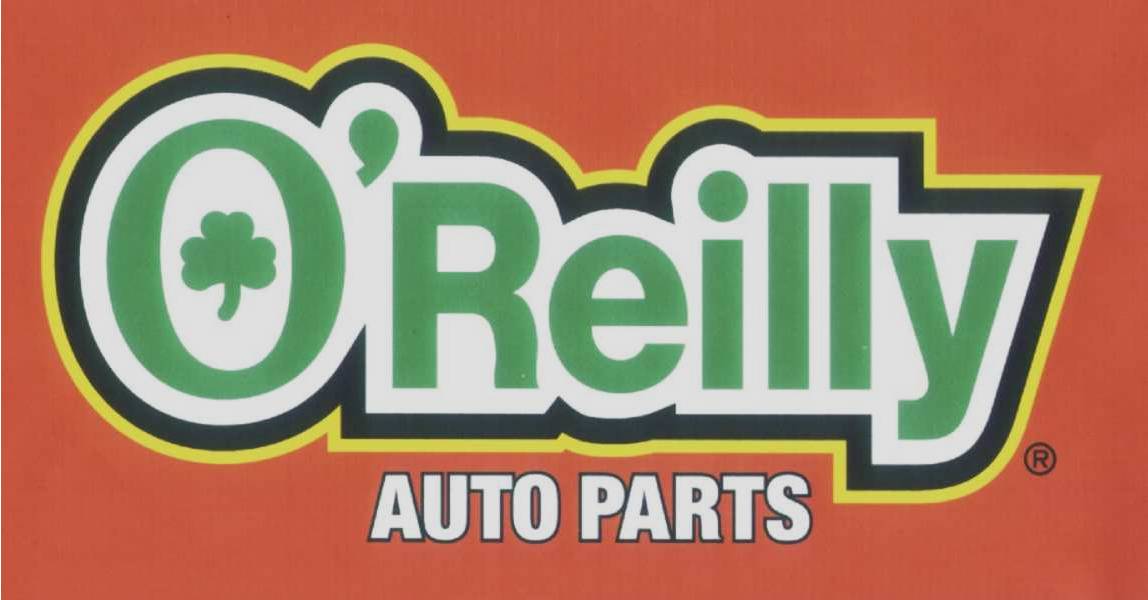 Gates Open Friday night 4:30 Run 6-10pm for Last Night TNT Rest are DayTime!!
Sunday Open9 Time Trials 10 Elim. 1
NO CHECKS Spectators $10 ea SATURDAY & SUNDAYS 12 & Under Free with paid adult
ATTENTION FRIDAY OCT. 28TH TNT 6-10 & Parking
$15 to TNT $10 to Watch or Park All Spectators take new Road Orange Barrels to Right
until we move to over flow parking
Oct. 29th Street Legal State Champs Oct. 30th CLOSED
Gates open for SLSC at 9 am Tech from 10-12 No 10 Mile Due to We want to get this Race In So 1st rd of Qualifying will be at NOON More Info below Thanks
Nov. 5th 2 Day Points Bracket & Stick Shift Champs Nov. 6th $$Points Bracket
Gates open on 2 day Bracket at 9 Time Trials 10 Elim at 1
Nov. 12 TNT 12-5 Z Club /AFSC Nov. 13th Double Points Bracket/Team
Nov.19 TNT 12-5 Vintage /Old Timers Reunion Nov. 20th Closed
Nov. 26th Combo Bracket Nov. 27th Points Bracket
Dec 3rd TNT 12-5 Dec. 4th Awards-ROC-Combo
Dec 10th TNT 12-5
Dec 17th TNT12-5
Jan. 8th New Years Bracket Showdown
Thanks for Racing with Us! We appreciate your Business!
Centerville Dragway is available for Private Test Sessions During the Week,
by Appointment Only Single Lane Testing Only with all timers and Tree. Cost is $400 up to 4 cars for 4 Hours then $75 per car after 4cars.
Track is available thru the week weather permitting Single Lane.
Call 479-576-4001 Call for your reservation
CENTERVILLE IS OFTEN IMITATED NEVER DUPLICATED!!
MORE INFO. CALL US AT 479-576-4001
email---
cvdrag@ymail.com
"Be kinder than necessary, for everyone you meet is fighting some kind of battle."
SOMETHING TO TALK ABOUT: 9 classes need to tech in staging lanes this year!! Please Unload off trailers and go see Wayne & Eric
Street Radial * Truck RAdial* Modified Stock* EFI* Real Street EFI*
All Import Classes Thanks
OCTOBER 29TH 2015 Street Legal State Championships Rules
Welcome to Centerville Dragway's 24th Annual Street Legal State Championships!!
Sponsored by O'Reilly Auto Parts * Budweiser* Kenny Wray's Automotive* United Rentals* Larry Boardman Racing *Collier Drug Stores* Ugly Car Racing*A-1 Exhaust* EL PARION Packaging Specialties*Larry Hice Custom & Collision* Ashley Truck & Trailer* bURGER kING Straight Line Transmissions* The Mackey Family* Centerville Country Store*SHOTIME GRAPHICS Shamrock Bolt & Screw* Leash Electronics* C T Transportation * Horns Outdoors* J P TUNING Nathan Stillwell Excavation* Southern Transmission* Toby Blaylock* Mac Tools( Harry Crane) Prevail Family Fitness*Rockin Rooster*Zebcon Ready Mix* Sunoco*Robertson's Pavement Marking
Please be sure and park of the Return road so that the cars can get thru Speed limit on return road is 10 mph or less 5 mph thru pit area NO MINORS ALLOWED TO DRIVE ANY VEHICLES INCLUDING 4 WHEELERS
Burn outs Full Throttle Blasts or Unsafe Behavior on Return Road Strictly Not Allowed !! If you are using a 4 wheeler for towing ( 1 per person per 4 wheeler) Absolutely No Joy Riding!! Drinking & Dragging Do Not Go Together No Exceptions Racing Can be dangerous but you can minimize the risks by Keeping your vehicle mechanically sound ( Good Brakes, Tires, Steering etc.)
Don't Drive Over your head, If you are out of control, BACK OFF, Don't risk hurting yourself or someone else. Once out of control let out!! Use Required Safety Equipment * Helmets should be worn by all participants and are required in all vehicles running quicker than 11.25
Vehicles using Drag Slicks should have Drive shaft Loop approx.. 6 in. behind front U Joint. Vehicles with manual Transmissions & Highly Modified Engines should use a Scatter shield ( Safety Bell Housing) You can run multiple classes but must pay entry on each class. Cars running more than one class will be expected to make their next class on call. Please take this into consideration if you plan on entering more than 1 class.
Qualifying: We will have 2 Qualifying sessions at Noon You will run only with the class you have entered in. 1 Pass per session. All Classes will be run on a Pro Ladder Format if you Break or cannot make the 1st round lease let us know ASAP so we can adjust the Ladder. Thanks
STREET RADIAL 1000' .400 PRO TREE $25 ENTRY
This CLASS IS FOR Stock type Cars Trucks. Must be in condition to tag. Legal exhaust Required.
No Programmable Ignition boxes Allowed
Drag Radial Tires Allowed: Max Size 275/60-15 Possible exceptions to this size Rule may be made for Late Model Vehicles that are equipped with Tires Larger than 275/60-15 from the manufacturer. Limited to same size wheel (Diameter & width) as originally equipped
Bolt on Suspension Mods Only* Rear End Swaps Ok, but must retain stock type suspension with components in stock location.
Gasoline Only Crank Driven Alternator & water Pump required ( exception: OEM applications w /O crank driven water pump like LT1
Power Adders ( Such as Turbos, Super Charger, Nitrous) V 8 engines only Factory OEM Power Adders will be allowed Continued on next page
On 6 Cly only 1 Power adder allowed, Factory or aftermarket * 4 cly any Power adders allowed
Conventional Cylinder Heads with Standard port Layout Only On all Engines NO BIG CHIEF, BIG DUKE, Profiler etc. Heads Not allowed
No Sheet metal Intakes After Market Aluminum blocks Not Allowed Any Engine chassis combination will be Allowed * Any engine Mods Allowed must remain in stock Location Full Interior required All seats, Door Panels Floor Covering, Dash & Instrumentation Required. Rear Seat can be removed to install Roll Bars, Approved firewall must be installed in place of seat & covered w carper type material.
Excessive lightening or removal of Body Parts NOT allowed. Must retain Inner Fender Wells, Inner Structure on doors. Hood, Deck lids etc. After market race type fiber glass parts limited to hood only. Stock type windows glass only. Door glasses must roll up & down. Head lights. Tail lights Brake lights & Horn Required. Full legal exhaust Required. Must end in the vicinity of the rear end housing or exit in front of the rear wheels.
BIG TRUCK RADIAL & SMALL TRUCK RADIAL 1000' .400 PRO TREE $25 ENTRY
Same rules as street radial for TRUCKS ONLY
EFI 1000' .400 PRO TREE $50 ENTRY
Late Model Cars/Trucks originally equipped with EFI
Only Engine type that came in that body style Allowed
1 Power Adder
Any Tire that fits Stock Wheel Well Allowed
Street Exhaust Required
No Bullets or Header Mufflers
Any ECM Full Interior Required
Intercoolers Under Hood Only
Real Street EFI 1000' .400 Pro Tree $25 Entry
1 Power Adder Real Street Tires 140 & Above Tread wear ( No Drag Radials)
Full Exhaust Stock ECM W/Updates
Full interior Bolt on Suspension Mods Only
Must Retain Factory Access & Power Steering A/C if Equipped
Tagged & Insured
Modified Stock Eliminator .500 Pro Tree 1/8th Mile $40 Entry
Attention the following 9 Classes DO NOT HAVE TO TECH IN!!
but must be here at NOON for 2 rds of Qualifying
STREET INDEX CLASSES .400 Pro Tree 1000' $25 Entry
9.50
10.50
11.50
FOOTBRAKE ONLY * NO THROTTLE STOPS- NO TRANS BRAKES
ANY DOT TIRE *** MUFFLERS REQUIRED
5.50 DOOR SLAMMER INEX 1/8TH MILE .400 PRO TREE $50
6.00 DOOR SLAMMER INDEX 1/8TH MILE .400 PRO TREE $50
7.00 DOOR SLAMMER INDEX 1/8TH MILE .500 PRO TREE $50
8.00 DOOR SLAMMER INDEX 1/8TH .500 PRO TREE $40 No electronics in 8.00
EXTRA $250 TO WINNER $150 RUNNER UP SPONSORED BY ADRA IF YOU ARE A MEMBER!
SMALL TIRE 1/8TH MILE .400 PRO TREE $50 ENTRY
10.5 Tires or 315 Drag Radials No ws Mufflers Not Required!
FEATURING THE OUTLAWS 1/8TH MILE PRO TREE $50 ENTRY
FAST DOOR SLAMMERS
YOU CAN RUN MORE THAN 1 CLASS BUT MUST FIT THE CLASS AND PAY TO ENTER EACH CLASS. ANY CLASS WITH LESS THAN 4 CARS WILL BE PUT INTO HIGHER CLASS OR ENTRY REFUNDED AT TRACKS DESGRESSION. NO BREAK PASSES IF YOU MAKE ANY QUALIFYING ROUNDS.
THE OUTSTANDING STREET LEGAL CAR OF THIS EVENT WILL BE AWARDED THE DOUG MACKEY MEMORIAL PLAQUE.
SPONSORED BY RICK MACKEY FAMILY IN MEMORY OF THEIR SON DOUG.
CK OUT THE WEB SITE FOR RESULTS AND FACEBOOK PAGE
www.centerville dragway.com
Jack Materna and his Drown Pics Today!!!
New Spectator Entrance Road More Parking area!!!
See where Yellow Cones are off Return Rd. That's where we want
Spectators who enter to Come in and out So we can reduce
Trraffic for our Racers Road . Thanks in Advance
Bonus Bucks!! If you are a Member of ADRA and are Running 5.50* 6.00* 7.00 or 8.00 They Will pay extra $250 Winner $100 Runner UP Not a Member sign up here at Cville $50
Special Thanks to all of our faithful Friends who Keep coming to help CVILLE out with this HUGE PROJECT: UNITED RENTALS Eric Foster, Sunny Foster , Danny Rader, John Tripp, Danny Needham, Jack Materna, Benny Baker, John Norman, John Etzkorn, Phil Allen , Terry Neff, Cory West, Gary Hairston, Larry Boardman, Michael Browning , Jerry Stafford, Shawn Silvey Steve Scott, Caleb Emberson, Mike & Jeff Wachtendorf, Chris Wrinkle, Darren Lewis, Lynns Tree Service , Stevie George & Kenny George & Nathan Stillwell & Company , Jimmy Roland, John Etzkorn, Silco Construction, Randy Roper Tim Taylor, Red Bailey, Jacob Wright, Robby Titsworth, Gary Gray, Lawhorns, Joey Holcomb, Jared Spires, Bear Brantley, Paul & Cheryl McCullough, Kenneth Collett, Randy Lucas, Randy Staggs, Adam Land, John Herring, & Aubella!!
STILL HAVE ROOM FOR NEW SPONSOR SIGNS PLEASE GIVE PATTY A CALL OR E MAIL cvdrag@ymail.com
Larry Adams from Cabot is HELPING OUT THE VILLE WITH SPONSORSHIP!!
THANKS LARRY
Congrats to Shawn Covey on the Racers
Choice of Sportsmanship Award!! Shawn is indeed a Great Guy and does alot to help promote the Ville as well!!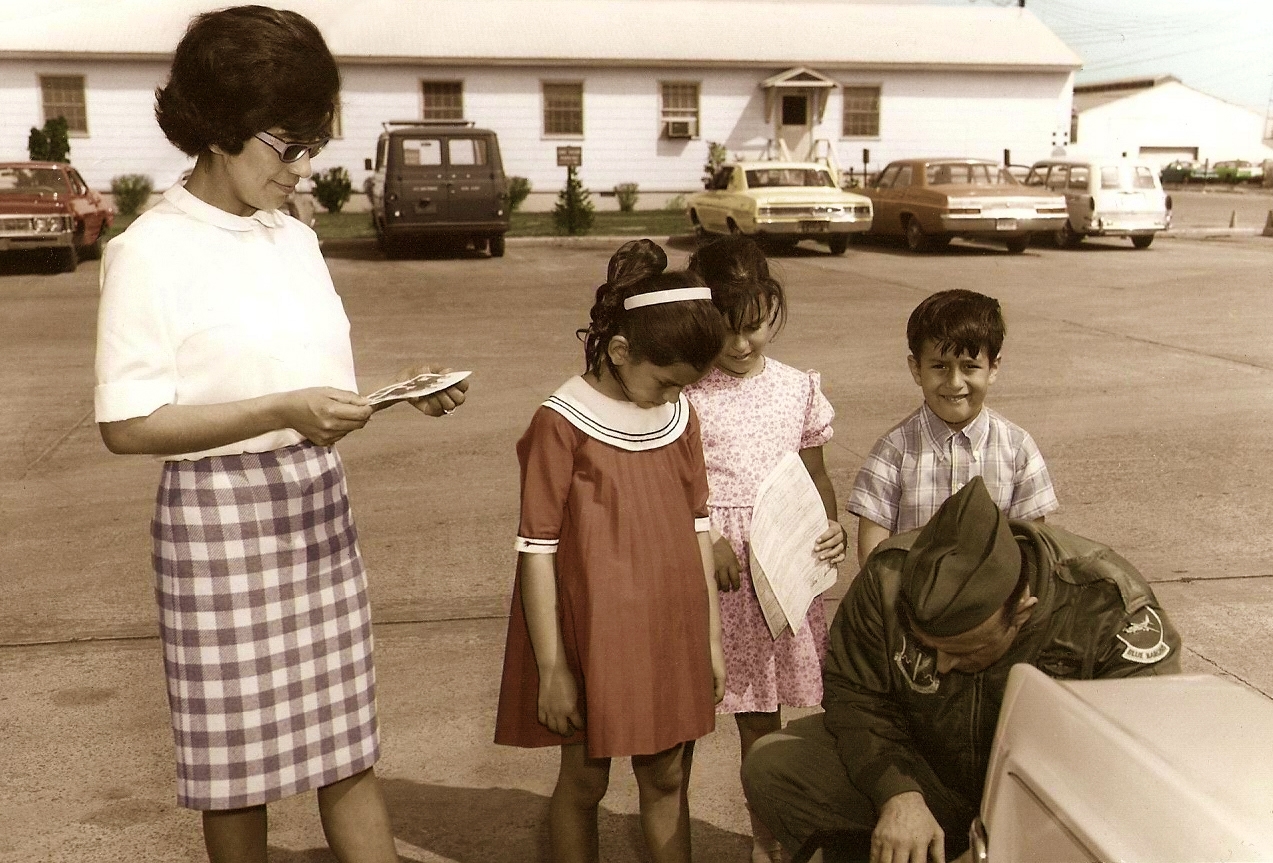 This is an old family photo from the 60's my Dad just got back from TDY he served in Vietnam, Korea was in the service for 20 years . I learned a lot from my Father . One most important was to respect others. My mom who is always there when we need her is styling in the 60's. My sister is in the red ( she is a Car Saleswoman in Oklahoma )and I am in the middle. My lil brother who passed away May 19th 2009 is deeply missed too. My father passed away in 1986 of Lung Cancer. Love and God Bless I think of every Race Day as a Big Squadron Picnic Love Patty @ the Ville
WELCOMED OUR 1ST GRANDSON KIT GREGORY EMBERSON TO THE WORLD 6LBS 7 OZ
12 & UNDER FREE( All Golf Carts * 4 Wheelers* Razors must be driven by Licensed Adult and must be driven slowly NO KIDDING)
Another New Sponsor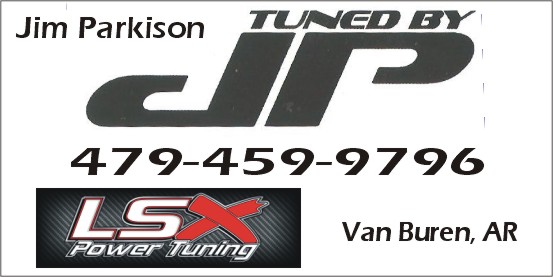 1st Saturday Night @ the Ville
Awesome Turnout! Awesome Racing ! Awesome Spectators!
Thanks Ian Caple for the Drone Pic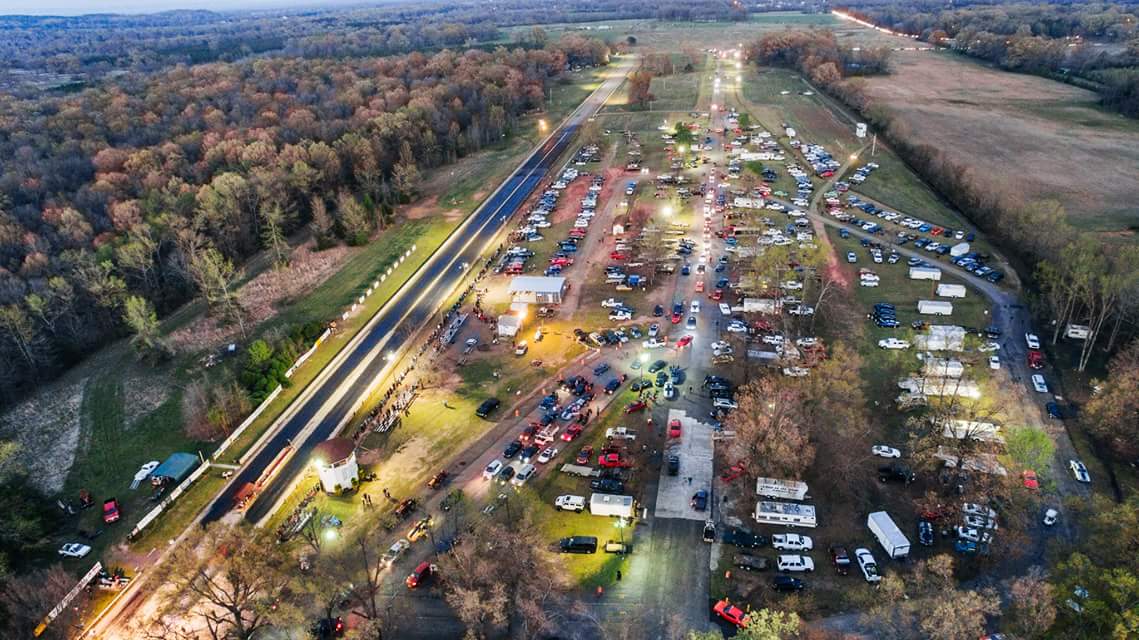 2 more NEW SPONSORS!!
JERRY STAFFORD
Shotime GRaphics in Benton once again
outstanding Job on Flyer!! Thanks Shawn & Cindy
Also Welcome Dwane Ahrens Advance Collision Solutions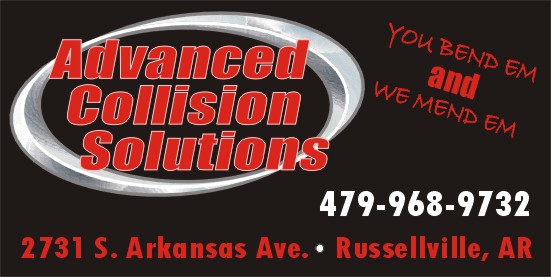 RAY KIEFER IS PUTTING UP BOUNTY $$
SUPER PRO * PRO NO E $20 TO DEFEAT PREVIOUS POINTS RACE WINNER
FOR EACH PTS RACE DATE STREET & JR. DRAGSTER $10 THANKS RAY!!!!
WELCOME ANOTHER NEW SPONSOR!!
Jamie & Debbie Fargo from Sallisaw Oklahoma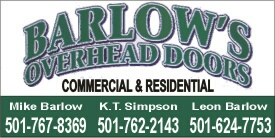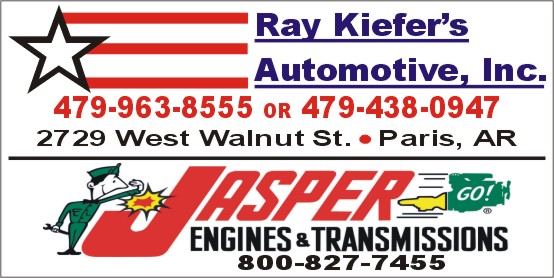 CENTERVILLE DOES NOT ALLOW MEAN BREEDS OF DOGS, or dogs that might bite. Lap dogs Only
YOU WILL BE TURNED AROUND IF YOU HAVE ( PIT BULLS * DOBERMANS* ROTS GERMAN SHEPPARD'S ECT NO EXCEPTIONS)
Centerville Dragway reserves the right to refuse admittance to anyone.
Please NO GLASS BOTTLES ALLOWED OF ANY KIND!!
Want to get Healthy?? Contact Patty about Plexus today and get ready to change how you feel today!! Do You want to become ambassador and sell this product Call Me! Only cost 34.95 No Inventory Necessary Order preferred get discount
Sign on as ambassador under my ## 425471 earn $$
Go On line at http://foreveryoungtoo.myplexusproducts.com
Mopars Invade Huge Success!! Thanks to Charlie Allen!! AND THE PENTASTAR MADNESS CLUB !
LOVE ALL OUR MOPAR GUYS AND GALS!!
Guaranteed Payouts
No Break Passes since we are Guarantee Payouts
Super Pro….$55 Pro No Elec….$40 Street E.T. $23 Jr.Dragsters…$20 E.T. Bike…$30
$750 Win Guaranteed $500 Guaranteed No E.T. Break 1/8th Mile 1000'
$250 R/UP $200 R/UP Mufflers/Dot Radials sponsored by
100 Semis 100 Semis 9.75 & slower Ropers Machine Shop 80%Payback
Less Than 25 Cars Less Than 25 Cars
Winner Pays $500 Winner Pays $350
Over 30 Cars Qtrs $50 Over 30 Cars $50Qtrs
0-7.99 1/8th Mile No E.T. Limit 1/8th Mile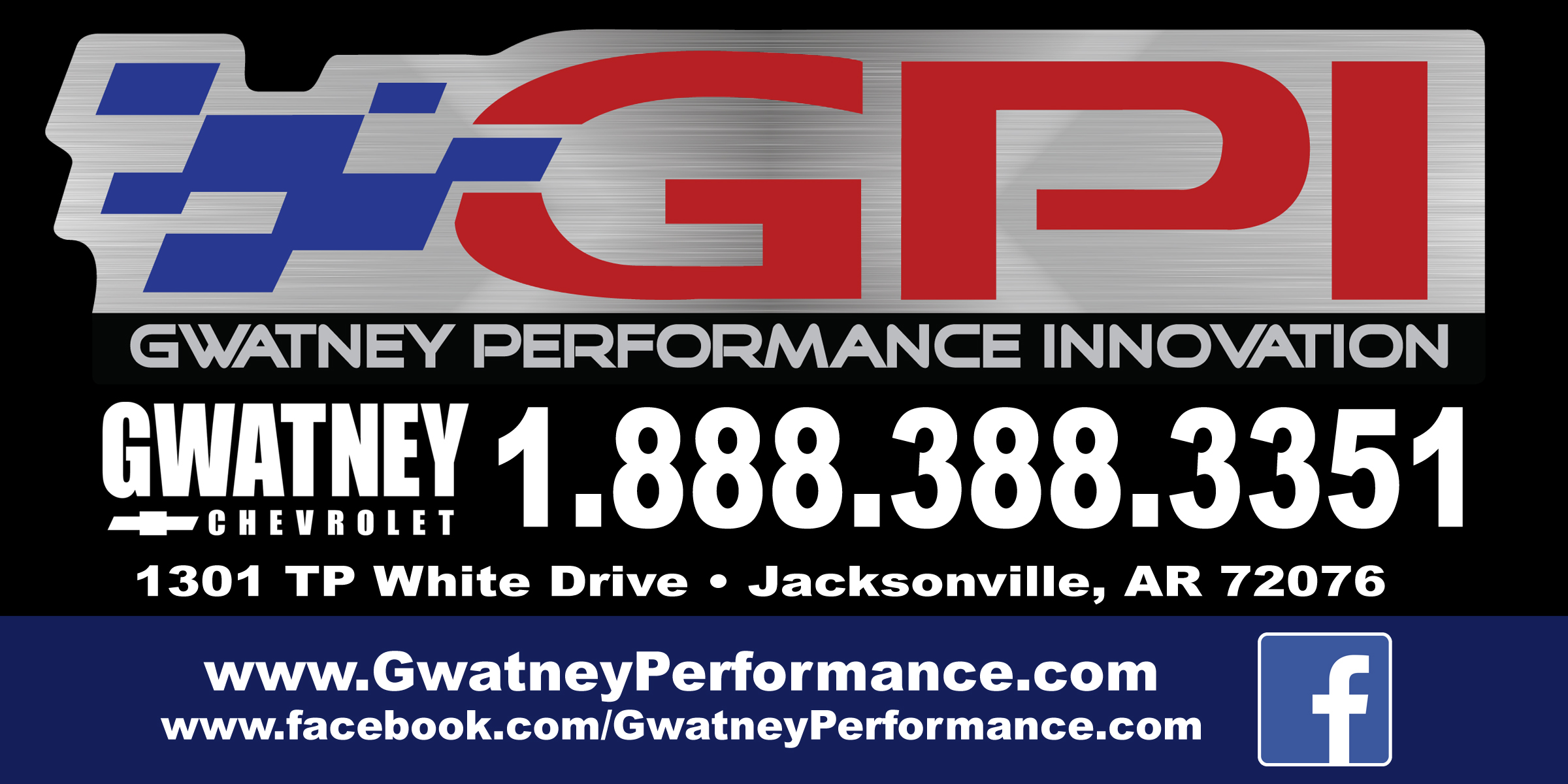 Straight Line Transmissions has Moved to Greenbrier!

FORMALLY AUTO SPORTS CENTER GIVE LENARD OR STEVE A CALL SUPPORT THOSE WHO SUPPORT THE VILLE!!
JASON AND BRANDY CASEY MATCO TOOLS!!
Please ck out our sponsor list for all your needs we have a variety of sponsors that support the Ville!! Please call them 1st. Thanks Patty
SUPER 8 IN RUSSELLVILLE MR. NICK PATEL OFFICIAL MOTEL FOR CENTERVILLE DRAGWAY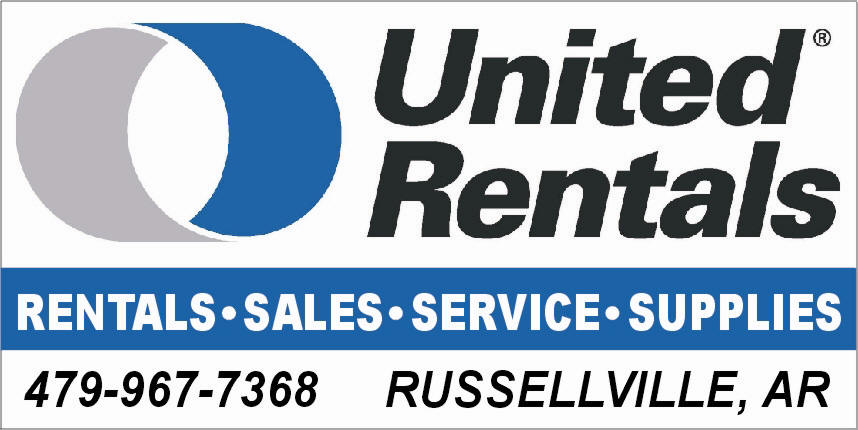 SPONSOR TRAILER COUNTRY CABOT & GREENBRIER
LARRY SHADDON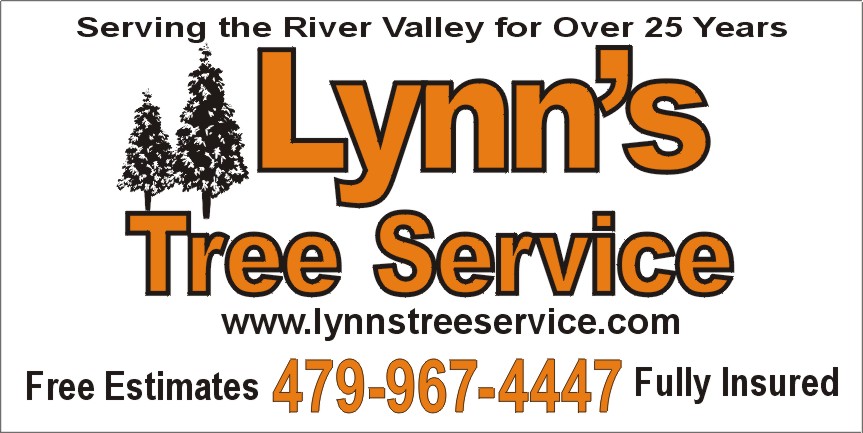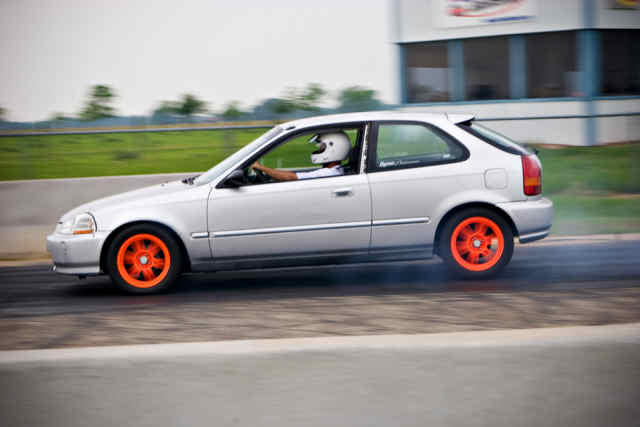 Kris Limgo may he rest in Peace. We will always remember him.
NO KIDS ON ATV'S OR ANY MOTORIZED VEHICLES!!
Please remember that all motorized vehicles Must be operated by a licensed driver.
THERE ARE CERTAIN REASONS WE HAVE THESE RULES
PLEASE ABIDE BY THEM
This means all ATV's, Pit Bikes, Golf Carts, SCOOTERS, We do this for the safety of everyone.
Remember No Joy Riding !!! Thanks for helping us keep It Safe at Centerville.
Please No Tow Rigs on New Staging Lanes!!!! RACE CARS ONLY DO NOT USE AS A TURN AROUND.
THANKS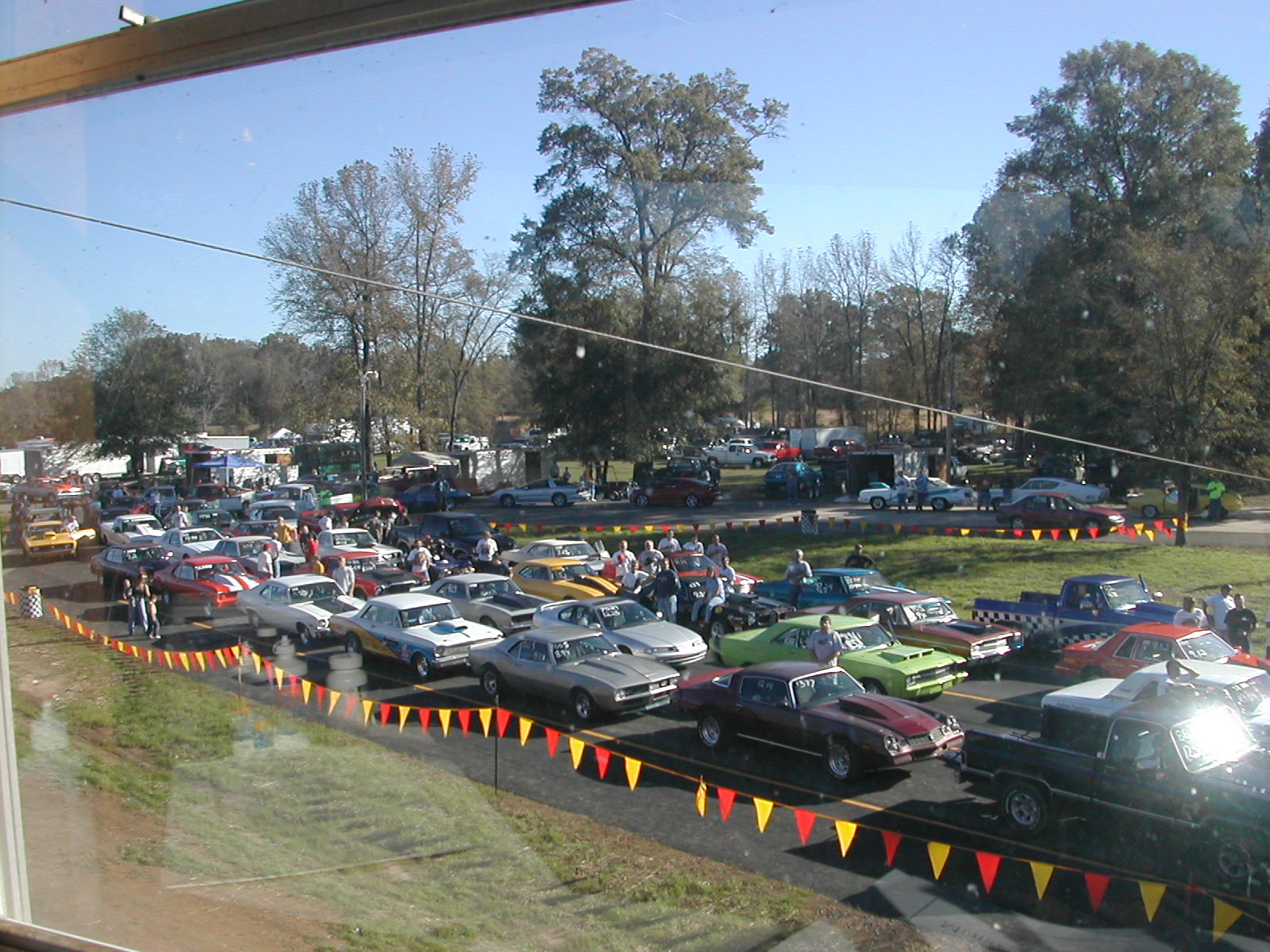 Steve Haynes & Alan Yielding Church Service
on Sunday Points Races begin at 9:30 -10:00 am
Everyone welcome Non Denominational
10 MILE DRIVE WAS AWESOME IF YOU MISSED IT YOU WILL HAVE TO WAIT UNTIL

20TH ANNUAL STREET LEGAL STATE CHAMPS OCTOBER 20TH